The restaurant was doing good business, but it wasn't crowded. This was a good thing, from Erin's point of view, because otherwise she'd have found herself relegated to the bar and spending half the evening fending off passes. As it was, she was seated at one of the main dining room's least desirable tables, waaaaay back in the corner, nursing a drink, reading a book, and watching her friend and roommate, Madison, play the piano.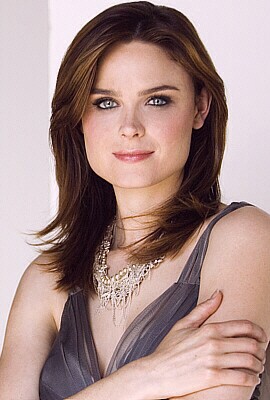 It was a monthly gig. Madison spent a leisurely evening entertaining diners with Classical, New Age, and Jazz Fusion standards, as well as her own arrangements and original compositions. Her compensation was the exposure, a complimentary gourmet meal, and a modest stipend, in that order. And Erin got to tag along.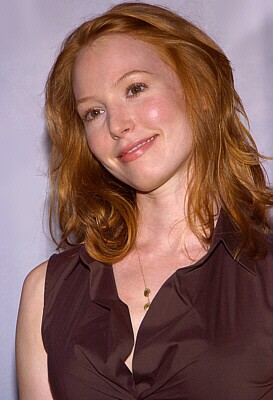 Erin smiled. Madison had just started her extended arrangement of the

In Noctem

theme from Nicholas Hooper's

Harry Potter and the Half-Blood Prince

soundtrack. Several diners paused in their meals and conversations to listen—to really listen. The melody was sad, plaintive, and hauntingly beautiful. There was a smattering of applause when the piece ended, and Madison stood and bowed in acknowledgment, her fiery red hair rippling in a wave. She sat back down, took a sip of water, then began Claude Debussy's

Prelude to the Afternoon of a Faun

.

Erin's stomach grumbled and she glanced at her watch. Madison's meal break was still a few minutes away. She considered ordering another drink, but decided against it. Best to wait for the food. Whatever the "chef's special" turned out to be—and the restaurant always fed them the special—she knew it would be good.

Erin might have felt like a bit of a mooch, but Madison always insisted she come along, for "moral support" (as if Madison needed it), and they both treated these gigs as something of a lark. Erin got to wear her best (her only) flashy dress and flirt with the waiters while Madison tickled the ivories and basked in the adulation of her fans. Okay, adulation was a bit strong, but her music was much appreciated.

The brunette and redhead had been friends and roommates since college. Madison had majored in music, of course, and Erin in graphic arts and photography. Since graduation, they had pursued their respective careers with modest success, sharing the condo/townhouse Madison had inherited from her deceased parents. Erin's "digital darkroom" was in the basement and the loft-like great room doubled as Madison's studio and practice room. Erin's occasional sales of her photographs at outdoor fairs and minor galleries allowed her to pay sufficient "rent" to satisfy her pride, but it was a gesture and not a requirement.

You see, Madison was what they call "loaded." A trust fund more than paid her (their) expenses, and in a few years, on her thirtieth birthday to be precise, she would gain full control of the trust, as well as an additional, very large block of stock in Fallon Limited, the family business. At that point, she'd become

really

loaded. In any case, Madison didn't need Erin's rent payments, but she accepted them anyway—and returned them as birthday and holiday gifts in the form of state-of-the-art photography equipment and other items (like the very pretty faux-diamond and cultured pearl necklace Erin was currently wearing).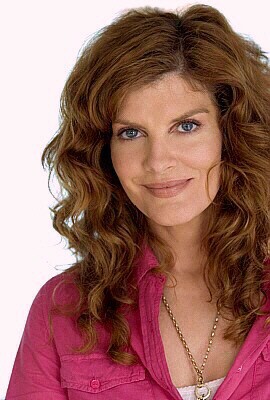 Just then, Erin noticed Tom, the

maitre d'

, leading a very attractive and expensively dressed woman in her direction—

directly

in her direction. The woman was in her forties (or fifties, it was difficult to tell) with long, reddish brown hair and

piercing

blue eyes.

"Thank you, Tom," the woman purred, once they had arrived, then beamed at Erin. "Erin Gillard, the photographer?"

Erin blinked in surprise, then nodded. "Uh, that's right."

"Beverly Adair," the newcomer said. "May I join you?"

"Of course!" Erin gushed, blushing and rising from her chair. "By all means." Beverly Adair owned one of the city's premiere galleries, the sort of place that Erin could only

dream

would one day show her work.

Tom pulled out a chair and helped Beverly sit, then smiled at Erin as she resumed her seat. He then executed a modest bow and returned to the front desk.

"I admire your work," Beverly told Erin as they shook hands, "and have been hoping we would meet. I hope you don't mind. When Tom said you were here with your friend—" She nodded towards Madison. "—it was as if fate had intervened."

"I don't mind in the least," Erin responded. "You've seen my photographs?"

"Yes," Beverly answered. "I try to keep aware of all the up and coming young artists in the city." She was gazing into Erin's eyes. "Forgive me, but you have the most extraordinary eyes... as blue as glacial ice. You simply

must

let me paint you."

"Paint me?"

Stop that,

Erin scolded herself.

Act cool. This could be your big chance, you idiot

. "I mean, I didn't know you painted."

Beverly nodded. "Oils. I never exhibit my own works, of course, but others have." She turned and watched Madison play. "She's quite good."

Erin nodded. "She is."

Beverly turned back. "I have a proposition for you, Erin. I have a show opening tomorrow night, and I'd like you to photograph the event. And please bring along a digital copy of your portfolio. I think I may be able to arrange a show for you. The gallery is booked for the next several months, but a slot may open up."

Erin's heart was pounding, and her mouth was suddenly dry. "That would be wonderful."

"Excellent!" Beverly beamed. She rose from her seat and Erin did, as well. "Forgive my rudeness, but I simply must run." She turned to gaze at Madison. "I've just had a marvelous idea." She turned back to Erin. "Please ask your friend to come along and play. I don't often have music at my openings, but in this case, I think it would fit quite nicely. I'll pay, of course. Both of you." She produced a business card and pen from her bag, scribbled a note on the back, then handed the card to Erin.

"I don't know what to say," Erin gushed. "I'll ask her. I'm sure she'll say yes."

"That's all I can ask," Beverly responded. "Until tomorrow." She turned and left.

"Tomorrow!" Erin called after her, "and thank you!" She sat back down and gulped the rest of her drink. "This is my lucky day," she muttered under her breath.