A WORK OF STARGÅTE SG-1 FAN-FICTION—by Van ©2010





Epilogue



ABOUT EIGHTEEN MONTHS LATER

THE FEY WORLD

---

The Darkling scout hovered above the clearing, staring intently at the forest floor. She was dressed in a bandeau and loincloth of linen tie-dyed in shades of gray, rust-brown, and black—mostly black. A body-harness of black rope was bound around her torso, anchoring a small water-skin, a small bundle of field rations, and several neatly wrapped coils of black cord. Her raven hair was parted down the middle and plaited in two long braids that dangled to either side of her intent face. A quarterstaff was in her right hand and a coil of black rope was slung, bandoleer-fashion, over her left shoulder.

The object of her interest was a small pile of fist-sized, purple berries. She eased lower and used the tip of her staff to nudge aside a large leaf, revealing yet another berry. This one had a small bite taken out of its side, revealing a peachy-pink interior. By the size and shape of the bite, it was the work of a fairy, and the flesh of the fruit was still moist and fresh.

Suddenly, a noose of brown rope flew through the air and tightened around the Darkling, pinning her left arm to her side and trapping her right wing! As the scout pivoted and dropped to the forest floor, the fairy who'd thrown the lasso deftly looped a coil of the same rope around the Darkling's left ankle and vaulted across her thrashing form, executing a graceful somersault in the process. This flipped the cursing, struggling Darkling onto her stomach, where her attacker quickly bound her wrists behind her back and lashed her ankles together. This left the pale-skinned, raven-haired fey in a sloppy but inescapable hogtie.

The Darkling rolled onto her left side and favored her captor with a wry smile. "Well done, Princess. Sorry to disturb your lunch."

Princess Sam struck a pose, feet apart and hands on hips. "It wasn't my lunch, silly," she chuckled. "It was bait for my trap."

She was dressed in a bandeau and loincloth of narrow strips of linen and silk dyed in forest colors and woven together to form a cloth of ragged, fluttering, 3-D leaf-shapes. Of course, the camouflage would have been more effective if its coverage had been more than that of a skimpy bikini, but the Princess

had

streaked her well-tanned skin and her brat-smirking face with random stripes and splotches of dirt, to help her fade into the forest a little better. Her short, sun-bleached, blond hair fluttered in the breeze as she smiled down at her captive.

The Darkling sighed and shook her head. "Princess, your role in this exercise is to escape and evade,

not

capture your pursuers. If you waste your time with ambushes..."

The Princess leaned close and whispered in the Darkling's ear. "I might get caught by your partner?"

"Zilly Zam," the Darkling purred. "Scouts work alone."

"Except when they—

don't!"

Princess Sam rolled to the side, narrowly escaping a thrown lasso. As the black rope slapped the leaf-litter, she grabbed the first scout's quarterstaff and nimbly scrambled to feet. She spun the staff in a two-handed weave, and smiled at the

second

scout. "It's not

that

easy, Dark One," she laughed.

The second scout was dressed identically to her captured Sister; however, her hair was cropped short, nearly as short as Sam's, especially in the back. Straight bangs covered her forehead and a pair of long, thin braids framed her smiling face. She had already dropped the other end of her lasso and was swinging her own quarterstaff in a practiced weave. "Oh, Zam," she sighed, "when will you ever learn?"

Still smiling, Sam attacked. "I've learned quite a bit," she countered, trading a flurry of blows with her opponent. Their staffs were blurs as the two fey parried and thrust in rapid succession.

"The Temple Corps has taught you well, my Princess," the Darkling said, and executed a spinning attack.

The fight continued for nearly a minute, with neither opponent able to penetrate the others defense or land a disarming blow. Finally, they paused.

"I didn't know the Marines had started training the Dark Guard," Sam said, resuming the two-handed weave.

"They haven't," the Darkling answered, also spinning her staff, "but there's nothing to prevent us from

observing

their training, is there?"

"I suppose there isn't," Sam conceded. "Did you observe

this

move?" She executed a low attack, which was parried, but she followed through with an extended reverse lunge. The move was designed to make her opponent commit to a standard, horizontal parry, while Sam slipped the end of her staff

under

her opponent's staff and executed a spiraling riposte that would rap the Darkling's right wrist. This would weaken her grip and make her vulnerable to Sam's

next

follow-through, a simple disarming flip.

It didn't work, and in the

process

of not working, left Sam's back fully exposed. However, instead of receiving the rap on the head or thrust between the shoulder blades that would have ended the contest, all the Princess suffered was a

very

businesslike

whack

across both butt-cheeks.

"Ow!" Sam complained, then took a step back and rubbed her offended posterior. "Obviously, you

do

know that move."

"Obviously," the Darkling agreed, grinning and resuming the two-handed weave. Her windmilling staff swished through the air as she smiled at her Princess.

"What's your name," Sam inquired as she took a step back and leaned on her staff. She twisted a finger around a lock of her own short, blond hair. "

Bob

, perhaps?"

"How clever," the Darkling purred, then grounded her own staff. "The name's Daria, Princess."

"Pleased to meet you, Daria." Sam executing a sweeping bow. Daria returned the bow, and then both opponents resumed fighting stance.

Another flurry of blows and parries followed, including a very clever if unnecessarily theatrical somersaulting flip on Sam's part that reversed their positions.

Finally, with both duelers now panting and sweating, they separated, again.

"I'm going to have to work harder on my staff training," Sam said, still smiling.

"Actually, your technique is quite good," Daria said, "a little too showy, but good." She focused on her hogtied fellow scout. "Don't you think so, Turkyl?"

"Quite good," the captive agreed.

"Oh, how rude of me," Daria sighed, then gestured towards the prisoner. "Princess Zamantha of the Fey, allow me to introduce Turkyl of the Dark Guard Scouts."

"Charmed," Sam responded, with a polite bow.

A return bow being impossible, Turkyl made do with a nod. "Charmed, as well." She shifted her gaze to Daria. "She's good with her knot tying, too."

"Apparently," Daria said, "although her rope placement is

sadly

lacking."

"What's wrong with my rope placement?" Sam demanded. "Except for style—"

"Style is the issue," Daria interrupted. "Symmetry and elegance are important."

"This is a field exercise," Sam noted, "not one of your Dark Mountain debaucheries." She dropped back into fighting stance. "Now,

en garde

."

Daria smiled. "Your tactical skills are coming along nicely, Princess," she said, "but your tactical

thinking

..."

Sam affected a wounded pout. "What do you mean?"

"You realized Turkyl was on point, and that I was trailing her at a distance, acting as rearguard. But—"

"It never occurred to you that someone might be trailing

Daria?"

a new voice (a new

Janet

voice) inquired.

Sam spun around, looked up, and found

three

Darklings standing on a low branch and smiling down at her.

"Or that the main body might be close behind?" yet another voice asked.

Sam spun around, again, to find that an additional

eight

Darklings had entered the clearing! They were arrayed in an arc, behind Daria's back. "You were delaying me!" Sam accused, returning Daria's infuriatingly smug, self-satisfied smile with a sheepish, wounded pout.

"And you

let

yourself be delayed, didn't you, Princess?" Daria chuckled.

Sam sighed, and her smile returned.

"Touché."

She resumed fighting stance. "Okay, I'm an idiot, but you won't take

this

idiot without a—

Hey!"



Two lassos had dropped over her body, and were quickly followed by two more.

"No, dammit!" Sam protested, twisting and struggling. "Oof!" She was on her stomach on the forest floor, and several Darklings were holding her down and stripping off her costume, what there was of it. "Let me go—

urrf!"

A rag was stuffed in her mouth and a cleave-gag tied to keep it there. She continued struggling as her arms were folded behind her back and under her fluttering wings. She fought hard, but couldn't prevent a box-tie from tightening around her arms and torso, nor could she stop additional ropes from binding her ankles, knees, and thighs. Her Darkling opponents might be short in stature, but they were feisty and fit, and there were too many of them—

far

too many.
| | | | |
| --- | --- | --- | --- |
| | There are fairies at the bottom of our astrophysics lab | Epilogue | |
Sitting on a branch high above the decidedly one-sided battle, three fairies were watching the show: Markie, the Princess' Companion, a Cadman-fairy Marine from the Great Temple, and yet another member of the Dark Guard. All three wore identical headbands of narrow, plaited silk ribbons in all the colors of the rainbow, signifying their status as official observers of the exercise, by authority of The Machine of Life.

Markie was costumed like her beloved Princess, with the addition of a body-harness of brown rope to anchor a water-skin and rations bundle. Her famous silver and gold Dragon Cuff dimpled the flesh of her right bicep, and her long, blonde hair trailed down her back in tousled, windblown disarray.

The Marine was without the usual steel bikini-armor and helmet. Instead, she was dressed for the field in camouflaged bandeau and loincloth. She

was

wearing the brown "Leatherneck" collar of the Temple Corps, one item a Marine

never

went without. The rope of her body-harness was multi-colored, woven from brown, tan, and green strands, and her red hair was cropped short in a simple pixie.

The Darkling was dressed and equipped like her Sisters below, differentiated only by her headband and the loose, French braid restraining her raven locks.

"Five days and five nights," the Darkling said.

On the forest floor, her Sisters were using additional rope to weave a tight web of diamond hitches around the Princess, encasing her mewling and still

furiously

struggling body from her heaving shoulders to her twisting toes.

"One day and one night," Markie countered.

"She has to learn," the Cadman Marine sighed, "and she's been warned about arrogance. Three days and three nights."

Markie sighed. "Okay, three days and three nights, but she doesn't go anywhere near the Dark Mountain, understood?"

"Oh, certainly," the Darkling chuckled. "The First Darkling promised that if the Dark Guard could catch her, the Dark Guard could keep her. We already have a large, comfortable leaf-nest prepared, and that particular tree has many gracefully twisting branches—all of them eminently convenient for binding the Princess in a

myriad

of interesting positions—that we may share a

myriad

of the Dark Pleasures with her."

"For three days and three nights," Markie reiterated, "and not one second longer! And remember..." Markie sighed. "She's only a Princess."

The Darkling laughed, leaned across the grinning Marine, and planted a kiss on Markie's pouting lips. "Don't worry, Zam-Shadow," she chuckled, "contorted positions and hideous bondage aside, we won't teach her a great deal you haven't

already

taught her."

"What does

that

mean?" Markie demanded.

The Darkling smiled. "Do you really think your 'private lessons' with the Princess in that little cave behind the Mossy Waterfall are

really

private?"

Markie blushed. "Just... don't hurt her."

"Hah!" the Darkling huffed, and affected a wounded pout. "No need to be insulting."

"The Dark Guard know what will happen to them if they go too far," the Marine stated, "and they know the eyes of the Corps will be watching, whether they see them or not."

"Not you, too?" The Darkling asked the Marine, shaking her head. "What did your Dark Sisters ever do to merit such distrust?"

Markie and the Marine rolled their eyes. Down below, Sam's ludicrously redundant, tight, and flesh-dimpling bondage was complete. Her captors tied six long, additional ropes to her bundled, writhing form, and lifted her into the air, departing with their precious burden in a direction slightly off the direct heading for the Dark Mountain.

The hogtied Darkling, Sam's captive, was left behind. "This isn't funny!" she called after her Sisters in a plaintive shout.

The Darkling observer indicated her bound and furiously squirming abandoned Sister with a grand gesture. "Your hostage," she told Markie. "Better whisk her away before the wood-rats smell those berries. There's a warren of nests not far from here."

"There's also a leopard-weasel burrow in the neighborhood," the Marine added. "A mated pair with cubs."

"Her name is Turkyl, by the way," the Darkling added, then bowed. "Until we meet again, to exchange prisoners." She held up three fingers. "In three days and three nights."

"Whatever," Markie sighed.

The Darkling bowed, again, then flew after her Sisters.

"She has to learn," the Marine reminded Markie.

"I know," Markie responded. "Maybe after this, she'll pay attention when we try and pound some sense into her empty, grinning head. She'll be easy prey for either side in the Great Hunt if she doesn't stop treating these exercises like games."

"She'll be prey, whatever we do," the Marine reminded the frowning blonde, "but I swear she won't be

easy

prey, not if my Sisters and I have anything to say about it."

Markie's smile finally returned. "Agreed. Now, let's collect Turkyl-Weasel-Snack before she actually

is

a weasel snack."

The Marine nodded, and they leaped off the branch and spiraled down towards the hogtied Darkling.
| | | | |
| --- | --- | --- | --- |
| | There are fairies at the bottom of our astrophysics lab | Epilogue | |
ON EARTH, AT ROUGHLY THE SAME TIME...

---

Sam zoomed up to her house and glided to a halt in the driveway. The snow was beginning to fall in earnest, but the wicked wind that had chilled her to the bone during the ride from Cheyenne Mountain was beginning to abate.

Looks like that front is passing a little early

, she reflected, straddling her bike as the garage door cycled opened. She eased inside, turned off the key, and tripped the kickstand. Removing her helmet, she turned back to watch the blowing snow.

Just in time

, she thought. The dusting of white was beginning to drift, and she knew that soon the layer of wet slush on the roads would turn into a treacherous glaze of ice hidden under a white blanket.

Just in time

.

The garage door closed as she entered the kitchen. "Honey, I'm home!" she called out as she unzipped her jacket. The worn, black leather was wet, as was the front of her jeans.

Janet popping into visibility three feet in front of Sam. Her pixie face was frowning and her arms were crossed below her breasts. She was wearing one of the Barbie dresses Hailey had bought for her before the rescue mission. Originally a full-length, strapless gown of burgundy satin, the lower two-thirds of the skirt had been slit into long, narrow ribbons. They wafted in the breeze generated by the hovering fey's rainbow wings. "You didn't kill yourself, I see."

"The road isn't

that

bad," Sam chuckled. "And hello to you, too."

"Oh, give us a kiss," Janet sighed. She darted forward and kissed Sam's pursed lips, then returned to her former position. "Hello. Your lips are cold," she accused.

"Like the rest of me," Sam agreed. She hung up her jacket, then turned and smiled at her hovering lover.

Janet's dimpled, radiant smile finally asserted itself (sending a

thrill

through Sam's chilled body). "Hot shower, now," Janet decreed. "Doctor's orders."

"Yes, ma'am," Sam chuckled. She made her way to the master bedroom, stripped the belt from her jeans and emptied her pockets, then sat in the chair by the bathroom door and pulled off her boots. Entering the bathroom, she peeled off her clothes and dropped them in the hamper, then turned on the shower. "What sounds good for dinner?" she called. "Janet?" Apparently, her housemate was busy elsewhere.

Sam stepped under the stream—and

sighed

in contentment as the hot, steaming water caressed her nude form. A dab each of body wash and shampoo were consumed, and finally, refreshed and restored, Sam turned off the water. She slid back the shower curtain and reached for a towel and—

Zap!
| | | | |
| --- | --- | --- | --- |
| | There are fairies at the bottom of our astrophysics lab | Epilogue | |
Sam opened her eyes. As this was now more-or-less a daily occurrence, she knew exactly where she was and exactly what had happened. She was in the bedroom of "Janet's House", and she'd been phase-shifted from a towering Bigling to a tiny, convenient-for-fairy-boinking mini-Sam. She was also naked (also as usual) and was spread-eagled on her lover's new bed, bound at the wrists and ankles with silky rope (Bigling thread) in a pretty shade of deep red that matched the general decor.

Janet was seated in front of her dressing table. It was a piece of doll furniture Sam had found in an antique store. Janet's seat was a pincushion, purchased at the same place. She was wearing a lace handkerchief, wrapped around her otherwise nude body like a sarong, and she was brushing her long, auburn hair with the doll brush Hailey had given her.

Sam focused on the reflection of Janet's face in the dressing table's mirror.

She is so beautiful

, she thought,

and I am so lucky

. This had become her daily prayer of thanks to god and the universe.

The bound captive focused on the frame of the bed holding her prisoner (along with Janet's red ropes). "Basket" or even "bird nest" might have been as accurate descriptors as "bed frame" for the roughly rectangular construction. Sam and Janet had carefully selected unusually gnarled and twisted branches from the trees and bushes in the backyard and during hikes in the mountains. They'd stripped and sanded the wood, carefully fitted the branches into the required shape, then drilled tiny holes and used glue, pegs, and tiny wood screws to make a frame for Janet's king-sized (on the fairy-scale) mattress of memory foam.

Sam squirmed and tugged on her wrist bonds, rustling the rumpled, blood-red silk sheets in the process. "I see you finished staining the wood," she said.

Janet focused on her precious prisoner in the mirror, smiled, and continued brushing her hair. "The slightly darker color looks better, don't you think? And just look at all those twisted branches all around the perimeter. Infinite lashing points for infinite

possibilities."

"It does go better with everything else," Sam agreed, carefully ignoring the later half of her captor's statement.

Janet's abode was actually a small closet in the main hallway, near Sam's bedroom. Sam had installed a set of four deep shelves with fairy-sized railings, and the five resulting "floors" were all linked by fairy-sized spiral staircases. The stairs were for Sam's use, of course, when she was zapped. Being wingless, she needed a way to get from room to room (meaning shelf to shelf).

A small, rectangular opening had been cut in the lowest panel of the closet door. From the hallway, the seam was very nearly invisible, and the spring-loaded hinges allowed Janet to operate the "fairy door" with minimal effort. There were two other fairy doors in the closet, one that led into the attic, and another giving direct access to Sam's bathroom. The later was camouflaged as a plumbing access panel on the bathroom side.

Janet's "bedroom" shelf, the couple's current location, was one of the two completely decorated rooms. The other was Jan's "office", where an iPad and iPhone were mounted on special easel-like frames that let Janet browse the internet and make calls. She did so mainly to shop online and to contact Sam. So far, the later had remained only a contingency.

Other fairy-friendly improvements were planned for throughout the house. Sam wanted Janet to have easy (but well-concealed) access to any part of the structure. So far, only the cipher-locked pet door in the kitchen door that led to the backyard was complete.

Janet set down her hairbrush, then slowly, gracefully stood, and turned to face the bed. She opened her sarong and let it drop.

Sam lay in her bonds and stared at her approaching lover.

So beautiful

. "We

are

going to eat at some point, I hope?" Sam muttered. "I'm starving."

"Oh, Sam," Janet sighed. "I go to all the trouble to zap you, drag you to bed, and tie you down for a T.G.I.F. party, and all you want to do is eat?"

"Baked fish for lunch," Sam explained. "I hardly ate any of it."

Janet sat on the bed. "Except the blue Jell-O." She reached out and cupped Sam's breasts. "You love fish."

"When it isn't steamed 'til it's tasteless and served with that low-bid Federal contract tartar sauce," Sam replied. She tugged on her bonds, again, as Janet massaged her breasts.

"Your skin is so pretty," Janet sighed, "even in winter, when your tan has started to fade."

Sam smiled. "Right back at ya, Brown Eyes. Oh!" Janet was teasing her nipples with the tips of her fingers. "I really am hungry," she shuddered. "How 'bout just a quickie?"

"One, zero-zero-zero, one-zero-one?" Janet suggested.

Sam laughed, then squirmed as Janet's left hand continued fiddling with her left nipple and her right hand slid down her flat tummy, through her dark-blond bush, and caressed her pussy. "You remembered."

"Sixty-nine in base-two?" Janet purred. "Of course. I found your arguments that cunnilingus is a binary phenomenon

most

compelling." She climbed onto the bed, straddled Sam's body, and reversed her position.

"Tongues and lips, only," Sam chuckled. She smiled (and shuddered with anticipation) as Janet's pussy approached her face. "Although... since you get to use your fingers, I suppose a fractal approach would be more appro—M'mmpfh!"

"Enough with the math-geek talk," Janet giggled. Sam's tongue was already at work. Janet slid her tongue across her captive's labia, used her fingers to spread the flushed, pink folds, then lifted the hood and teased Sam's clitoris with the very tip of her tongue.

Sam shivered and forced a whine through her lover's pussy, then redoubled her efforts.

Janet quivered with delight, especially her wings, then lifted her head from Sam's crotch. "We'll make it a

long

quickie," she gasped.
| | | | |
| --- | --- | --- | --- |
| | There are fairies at the bottom of our astrophysics lab | Epilogue | |
When Janet returned Sam to normal size, the grinning blonde didn't bother dressing. (She knew Janet

loved

it when she puttered around the house in her birthday suit.) The lovers were in the kitchen.

Sam flipped the bacon, jack cheese, green onion, and avocado omelet she'd prepared. Diced potatoes were sautéing in a second pan.

Janet, also nude, was using a tiny knife to slice herself a fairy-sized portion of mixed salad from the items on Sam's salad plate.

"It's ready," Sam said, and slid the omelet onto her plate. She'd purposely grouped a finely diced lump of components to one side, and she sliced off that part of the omelet and transferred it to Janet's doll-sized plate. The potatoes were next, including a diced portion for Janet.

Sam poured herself some red wine, then a thimble-sized glass for Janet.

"Friday arrived just in time," Sam muttered, gazing out the kitchen window. Fat, fluffy snowflakes were drifting past the panes, stark white against the night sky.

"A long, lazy weekend," Janet purred, and held up her glass.

Sam smiled and carefully clinked the base of her wineglass against Janet's tiny tumbler.

"Is Hailey still acting suspicious?" Janet asked as they began to eat.

Sam nodded. "I was an idiot to ask her for all the doll stuff she bought for you."

"Water under the bridge," Janet shrugged. "At least she's smart enough, and

kind

enough, not to press the issue."

Sam smiled. "Jack, Daniel, the General... even Teal'c know

something's

up. Yesterday, Jack caught me humming in the elevator and accused me of having a new boyfriend."

Janet laughed. "Well, they may be curious, but none of them will make any noise. They know the I.O.C. has spies everywhere."

"Observers,

not

spies," Sam said. "International

Oversight

Committee, remember?"

"I stand corrected," Janet chuckled. "Anyway, after Hailey leaves for Cal Tech, she'll be too busy working on her doctorate to care about the possibility of fugitive fairies lurking in Colorado."

"I'm going to miss her," Sam sighed, "but the General's promised me that when she gets back she'll get a permanent slot on an SG team."

"George isn't silly enough to pass on a second Sam Carter," Janet said, smiling sweetly.

Sam blushed. "The General isn't silly

at all

."

They continued eating.

"Maybe we

ought

to tell her I'm here," Janet said.

"Maybe," Sam agreed, "after she gets back." She focused on Janet. "And Cassie, too."

"Not yet," Janet muttered. "We've talked about this. Not yet. Cassie's life has been weird enough. She's strong, but... not yet."

"But, eventually," Sam added.

Janet nodded. "Eventually." Her smile returned. "I've got a surprise for you," she said.

Sam swallowed the last of her omelet. "And it is?"

"I've decided to let you tie

me

to the bed for a change."

Sam sipped her wine, with a rather forced display of nonchalance. "If you want me to, I guess. But remind me to untie you Monday morning." She sipped her wine, again. "Of course, if you're

gagged

, you won't be

able

to remind me."

"Why, Samantha Carter," Janet purred, pausing to sip her own wine, "I had no idea that

you

were half Darkling,

too."



Sam smiled and finished the rest of her meal, mentally reviewing the correct steps for tying a stylistically elegant and thoroughly inescapable box-tie.
| | | | |
| --- | --- | --- | --- |
| | There are fairies at the bottom of our astrophysics lab | Epilogue | |
ANOTHER

EIGHTEEN MONTHS LATER
ON THE FEY WORLD

---

Three Lightlings, two Darklings, a Keller-fairy, and a Hailey-fairy lounged on the main platform of the well-camouflaged "fairy-house" that overlooked what had come to be known as Goldeneye Canyon. The tree-house had been constructed in secret, in a tall live-oak near the very rim of the canyon. It provided fey visitors to the dragon's domain a more comfortable resting place than the shallow cave down in the canyon itself, where Sam and Markie had sheltered during the famous (and rapidly becoming legendary) "Queen's Dragon Abduction". The screens of living branches and camouflaged canopies concealing the interconnected platforms were more a courtesy than an actual attempt to hide the fairies' presence from the great beast. If Goldeneye could pretend she didn't know her fey visitors had an actual base in the very heart of her territory, she didn't have to destroy it.

"I hope we timed this right," one of the Darklings muttered.

"We've been over this," the other Darkling muttered back.

"Enough," a Lightling chuckled. "Either the egg hatched at the time predicted, or it didn't."

"And either he'll come straight here, or he won't," another Lightling added.

"I can't get used to saying 'he'," the Hailey-fairy sighed, shaking her head. "I can't get used to

them

."

"I think the boy-fairies are cute," the third Lightling giggled. "Maybe, when a few more of them have hatched, I'll single one out and flirt with him."

"You flirt with everything," one of her Sisters replied, and all the Lightlings giggled.

The Darklings rolled their eyes in disgust. The Keller-fairy and Hailey-fairy simply smiled.

"There she is!" the Hailey-fairy gasped, pointing up.

High overhead, Goldeneye had soared into view. Her great, golden wings were fully extended to catch the thermal rising off the vertical, sun-baked cliff of the canyon's far rim. As the fey watched, the dragon banked in a counterclockwise spiral, climbing ever higher into the cloudless, cerulean sky. The sun flashed across her golden scales with every turn.

"She's sooooo beautiful," the Keller-fairy sighed.

"Maybe the Firsts are wrong," the Hailey-fairy suggested. "Maybe he'll establish his

own

territory, somewhere else. Maybe he won't even be a he."

"Maybe we'll tie you down and whip your fanny for doubting the word of the First Darkling," one of the Darklings growled.

"And maybe I'll kick your butt for trying," the Hailey-fairy growled back.

"Peace," a Lightling chuckled. "It

will

be a he, and it

will

come for her. And it will be silver in color."

"And I suppose you have

special knowledge?

" a Darkling scoffed, "whispered in your ear by the Machine of Life, itself?"

"I have eyes," the Lightling replied, and pointed to the group's left.

"Ohhh!" the others gasped.

Winging from the direction of the Temple was a second dragon! As it came closer, they could see that its scales were, indeed, silver. Further, its body had a subtle counter-shading, steel-gray and pewter stripes on its dorsal surface and a uniform, dull silver below.

Goldeneye had spotted him. With a

roar

of outrage, she folded her wings and dropped into a steep dive!

The newcomer evaded the attack, swooping low and passing directly above the watching fairies in the process. "Wow!" they gasped, as he flashed overhead, allowing them to confirm beyond all doubt that he was, indeed, a he.

"Look!" the Kelley-fairy cried. "He's carrying the rope the Felger-trolls made for him!" A generous coil of thick, brown, braided rope was clutched in the talons of the silver dragon's right hand. To the fairies, it was twice as thick as the stoutest cable the Lightlings used to winch together the branches of the trees of the Grove of Light. To the dragons, it was something between stout cord and thin rope.

"If you don't stop shouting," a Darkling warned the Keller-fairy, "I'm going to gag you."

"They can't possibly hear me," the Keller-fey objected.

"But

we

can hear you," the Hailey-fairy explained, "and quite easily. Don't shout."

"Sorry," the Keller-fairy said, blushing sheepishly.

Meanwhile, Goldeneye had recovered from her failed attack and was surging towards the hovering intruder. "ALL OF THIS IS MINE!" she roared. "GO AWAY!"

The fairies winced and covered their ears.

"THAT'S NOT VERY FRIENDLY!" the silver dragon roared back. "DON'T YOU LIKE ME?"

"By the Dark Throne!" one of the Darklings gasped, "he's

flirting

with her!"

"I hope they don't fight," the Keller-fairy said.

"A little late for that," the Hailey-fairy chuckled.

Goldeneye and the silver dragon had already locked talons and were battering at each other with their wings.

"YOU HAVE ROPE!" Goldeneye roared.

"A GIFT!" the silver dragon responded.

"A

wedding

gift," one of the Darklings purred, and the others laughed, all except the Keller-fairy.

"Who's getting married?" the Keller-fey asked.

"And whose idea was it to bring a newly-hatched Keller on this trip?" the other Darkling muttered.

"I'm almost a week old!" the Keller-fairy objected.

One of the Lightlings leaned close and kissed the pouting Keller-fey's lips. "Just watch the show, Pretty One," she whispered in her ear.

Over the canyon, the battle continued. Curiously, although both opponents were strong, ferocious predators with razor-sharp talons and jaws bristling with dagger-like teeth, neither dragon was wounded, or even scratched.

"Courtship," one of the Lightlings stated.

"They're pulling their punches," another agreed.

"Love bites, only," the third nodded.

"How boring," a Darkling sighed, and shared a giggle with her Sister. They weren't serious, of course.

"Wow!" the fey gasped. The silver dragon had dropped his coiled "gift", grappled Goldeneye's arms and legs, clamped his jaws around her throat, and wrapped his tail around her body. They plummeted into the lake, disappearing into the blue water with a violent splash. A minor tsunami spread from the impact point and drenched the shores.

Seconds passed, a purple flash lit the depths, and then... nothing. The wave continued to spread, and eventually reached the beach below the bat cave at the far end of the lake. Counter-waves rippled, cancelled each other out, and the lake grew still.

"You don't suppose..." the Keller-fairy whispered.

"Just watch," the Hailey-fairy responded—then pointed. "There!"

Two figures erupted to the surface: Freya, the Bigling-sized, human form of Goldeneye, and an equally giant,

male

human. The male was taller than Freya, with broad shoulders and long, brown hair, which at the moment was wet and plastered to his face and upper body.

"It's an O'Neill!" one of the Lightlings cried, "a

young

O'Neill." Those who had hatched before the Queen's Rescuers returned to The Queen's World could see that the male, obviously the human form of the silver dragon, was, indeed, a copy of a young Jack O'Neill.

"LET ME GO!" Freya demanded. In addition to being held in the O'Neill clone's strong arms, her wrists were bound behind her back and her arms pinned to her sides.

"Damn!" one of the Darkling muttered. "A full box-tie on a kicking, struggling victim while they're both underwater? This guy's good!"

"'Date'," a Lightling corrected her Dark Sister, "a kicking, struggling 'date'."

"I stand corrected," the Darkling chuckled.

Down below, Freya's captor had dragged her to the shallows off the beach of the far shore. She was still struggling, sputtering, and shouting, but the O'Neill was sprawled across her body and had her firmly under control.

"'Jackdragon', one word," the Hailey suggested.

"I like it," a Lightling giggled.

"It's better than 'Silver Dragon Number One', I suppose," a Darkling murmured.

"Jackdragon it is," another Lightling said, and planted a kiss on the Hailey-fairy's cheek.

The one-sided struggle between Freya and Jackdragon continued. The distance was great enough that the fairies couldn't follow whatever words were passing between the pair, other than the occasional "NO!" or "STOP THAT!" or "HOW DARE YOU!" shouted by Freya. Jackdragon's replies, whatever they might be, were much quieter.

Time passed, and the fairies watched the show in silence.

After a while, Freya's struggles became less like efforts to escape and more like... something else. Also, the kisses Jackdragon was planting on Freya's thrashing head, neck, and face became... mutual.

At one point, Jackdragon began whispering something in Freya's ear... and the captive listened, intently. Then, a smile curled Freya's lips, she put her head back, and she

erupted

in a fit of giggling laughter. The shrill echoes bounced off the canyon walls for nearly half a minute.

"Is he

tickling

her?" the Keller-fairy demanded, her face frozen in horror.

The Hailey-fairy shook her head. "No, I think he told her a joke."

One of the Darklings caught her Sister's eye, indicated the wide-eyed Keller-fey with a surreptitious nod, then fluttered the fingers of her right hand. Her Sister's lips curled in a truly

evil

smile and she mouthed a one-word, silent reply: "Later."

Down in the canyon, the giant couple had resumed kissing, as well as thrashing and rolling around in the water.

"That's called 'spooning', I believe," a Lightling said.

"See also 'making out'," another Lightling giggled.

"'Second base'," a Darkling suggested.

Her Dark Sister shook her head. "They're naked.

'Third

base'. Wait..." Down below, the half-submerged giants were rhythmically churning the water. "Make that 'home run'."

"Also known as 'making little dragons'," the Hailey-fairy muttered. "Hatched in the morning and mating at noon? Male dragons are

fast!"



"That's for sure," the Darklings muttered in unison.

The dragons in human form continued making waves... and little dragons. The fairies continued to watch.

"Whose turn is it to make lunch?" a Lightling asked.

"Not hungry!" the others answered in unison.

Down below, dragon-generated waves continued lapping the lake shore.


There are fairies at the bottom of our astrophysics lab

Epilogue




THE



END

Wait, I'm forgetting something, but what?

Oh,

now

I remember: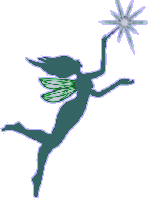 And they all lived happily ever after.